It all started with an old recipe. When I married my husband in 2004, during the process of moving in together, he discovered a very old family recipe for homemade spaghetti sauce. We decided that he should give it a try! My family hails from Sicily, the small island at the southernmost tip of Italy. More specifically, they come from the Carlentini region- and if you know Carlentini, you know that our sauce is the real deal.
Throughout the years of our marriage, my husband Rico (the pretty face on the label) has meticulously perfected our recipes. Often, we would serve the sauce to family and friends at our get-togethers- their response was always ecstatic. After countless times hearing my family talk about how the sauce was so good we should sell it, we finally decided to take their advice- and thank goodness we did!  
With my retirement from a rewarding career in education looming over our heads, and an encouraging group of family and friends, we finally decided it was time to try marketing our sauce.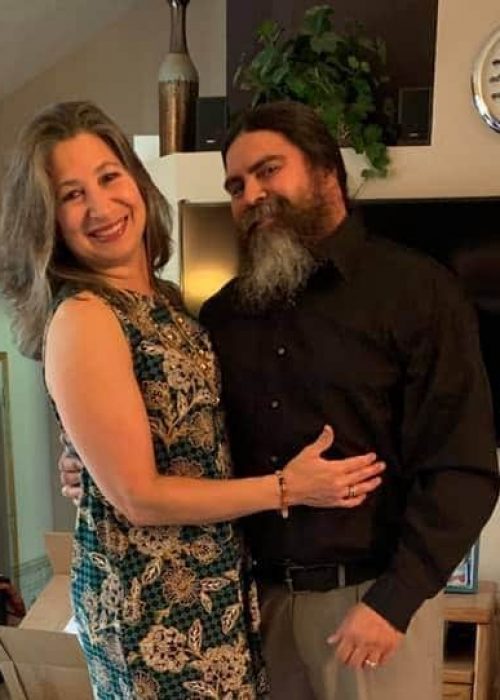 In May of 2018, we decided to do something radical. We brought our spice packets to set up a display in a local farmer's market. Of course, we had made a batch prior to this engagement, and had a container out for customers to sample the sauce. The response was overwhelming. Every customer who tried it could not get enough! They absolutely loved it! 
Many of the customers who approached our booth at the farmer's market were inquiring about purchasing the sauce, pre-made, in jars. Of course, at the time, we had only developed the "make it yourself" version of our product. This was a totally new endeavor- before our experience at the farmer's market, we had decided that we wanted to provide customers with the same fresh, homemade experience we enjoyed so much. 
We decided that after our success at the farmer's market, we would have to step up our production to meet the increasing demand. We searched high and low for a partner who could assist us with increasing our production volume without compromising the integrity of our sauce's taste. 
After an extensive search, we finally found a co-packer who could produce the sauce on a larger scale without losing any of that homemade taste which made us so popular. Papa Rico worked tirelessly with the staff at the production facility to be absolutely sure that we were not losing any flavor or freshness with the new process. He spent countless hours perfecting the processes (which we still use today) in order to make our dream come true. 
Since the sauce was being crafted in a professional, factory-like environment, we had the opportunity to shop our sauce around to various grocery stores in the area. As it usually goes, one store said yes, and was subsequently followed by many others who wanted our product on their shelves. 
After one year's time in full production mode, our sauce was a huge hit. Our success with the first sauce is what led us to explore other products that could be complementary to the original. This is what led to our development of the wonderfully zesty Italian dressing, the two incredible cheese blends, and a bold extrapolation from the original sauce into three amazing new red sauces, all based on the classic which made us famous. 
Papa Rico's has grown exponentially since we first opened up. We are over the moon thanks to the kindness shown to us by family and friends, and we are so grateful for the encouragement we have received from customers and the companies who carry our products! 
We have expanded into five different states and now ship our products all over the world. We never thought our Sicilian family recipe could have such an impact on the world. If our ancestors could see us now, they would swell with pride at what we have built using their wisdom. 
In October of 2019, Rico lost his mother to a battle with colon cancer. As an act of thanks and in remembrance of all that she has done for Rico and our family, Papa Rico's donates a percentage of each sale to charitable organizations focused on helping colon cancer patients and their families. So when you buy our products, you're not only treating yourself, you're helping someone in need. We make a daily commitment to stand firmly behind anyone who can help our neighbors, and we hope you will too.